If you're visiting Minneapolis — or are lucky enough to own a Lake Minnetonka or Linden Hills luxury home — you likely have shopping on your to-do list. Though many people think of "Mall of America" when it comes to Minneapolis-area shopping, there are plenty of other neighborhoods with fantastic shops. A quick 15-minute drive from Linden Hills, downtown Minneapolis features renowned theatres, river walks, three different stadiums, live music venues, and, of course, shopping. Below are some of the most popular shopping spots in the downtown Minneapolis area:


North Loop

Credit: Furniture, West Elm

Also known as the Warehouse District, the North Loop is on the northwestern edge of downtown and is known as one of the hippest neighborhoods in the city. If you're planning to venture out from your Linden Hills luxury home and spend some shopping time in the North Loop, make sure you go around lunch or dinner so you can enjoy a meal at a nearby buzzy restaurant. French-inspired eatery Spoon and Stable, housed in a rustic and trendy vintage carriage house, is the perfect place to enjoy tasty pasta or fish dishes; the restaurant also boasts a fantastic selection of wines and cocktails. If you're craving Italian cuisine, you'll love Bar La Grassa, known for its decadent pasta and incredible wine list. Finally, meet friends for drinks at the stylish cocktail lounge Parlour, where you can pair a fun craft cocktail with a delicious bite to eat like charcuterie, a pina colada cupcake, or the famous Parlour Burger.

When you're ready to shop, you'll find you have a lot of unique options to choose from. Favorite women's boutiques include D.NOLO, Grethen House, and Statement Boutique. The best men's store in the city is without a doubt, Martin Patrick. If you're looking for home décor, you can stop into West Elm, while shoe aficionados will enjoy looking at footwear at Allbirds.
Nicollet
The heart of downtown Minneapolis has long been Nicollet (previously known as Nicollet Mall.) If you're into fun, hand-crafted items, you can check out the Nicollet Makers Market, which features dozens of local artisans. The market is currently teaming up with the Nicollet Farmers Market through the end of October to promote the food and craft culture in the city.

Nicollet also has plenty of brand-name offerings, including the Banana Republic and Brooks Brothers. You can shop for books, cards, and gifts at Candyland or Indulge & Bloom, unique women's clothing at KISA Boutique, or fine liquors at Haskell's Wine & Spirits. As you're meandering through the neighborhood, you'll have dozens of restaurants, bars, and coffee shops to duck into for a meal or a quick drink.
Central Business District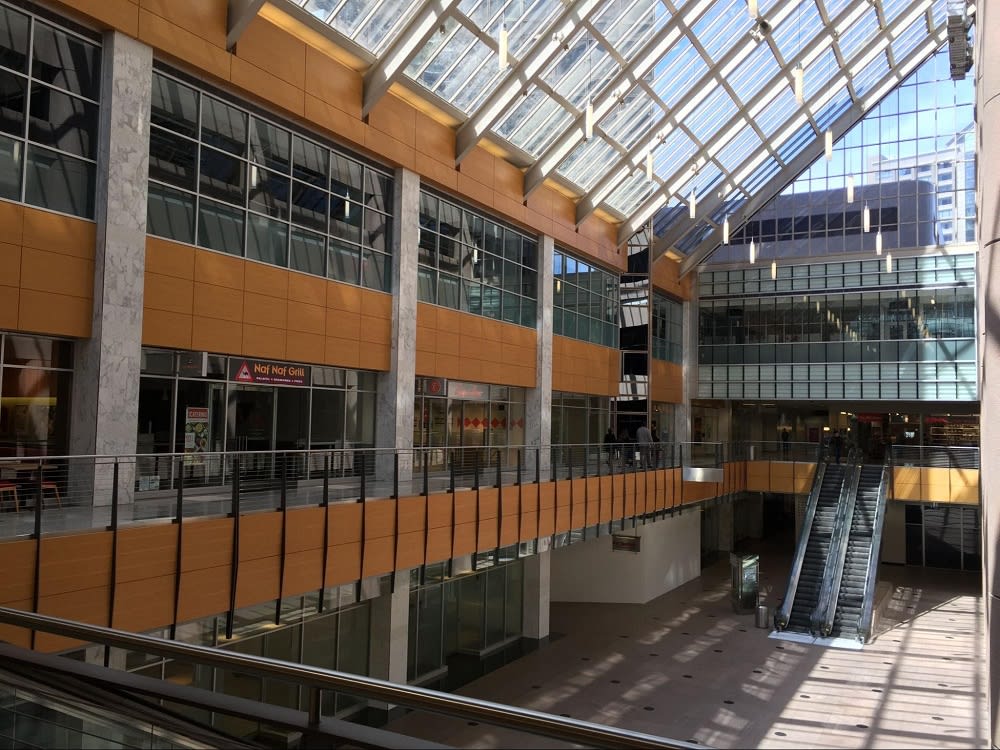 Credit: Minneapolis City Center

The heart of downtown is the Theater District/Central Business District. It draws in tourists, Minneapoleans, and Linden Hills luxury homes residents with its myriad of dining options, an entire block of theater venues, and a skywalk system that means you never have to face the cold Minnesota winter. You'll find plenty to do in this area, but if shopping is top of your list, you'll probably want to check out the City Center building, where you can grab a coffee at Starbucks or browse through Brooks Brothers.
Loring Park
Though it's best known for its festivals, the downtown area around Loring Park also has some fantastic shopping. Gaviidae Common has at R.F. Moeller Jeweler, Jos. A. Bank, Cole Haan, St. Croix, and Saks Fifth Avenue. If you'd rather just window shop and see the sights, you can head over to the Walker Art Center or the Minneapolis Sculpture Garden, which is the largest urban sculpture area in the entire world. The Basilica of St. Mary is also a huge tourist draw with its art exhibits, concerts, and other events.
Tips for Buying Linden Hills Luxury Homes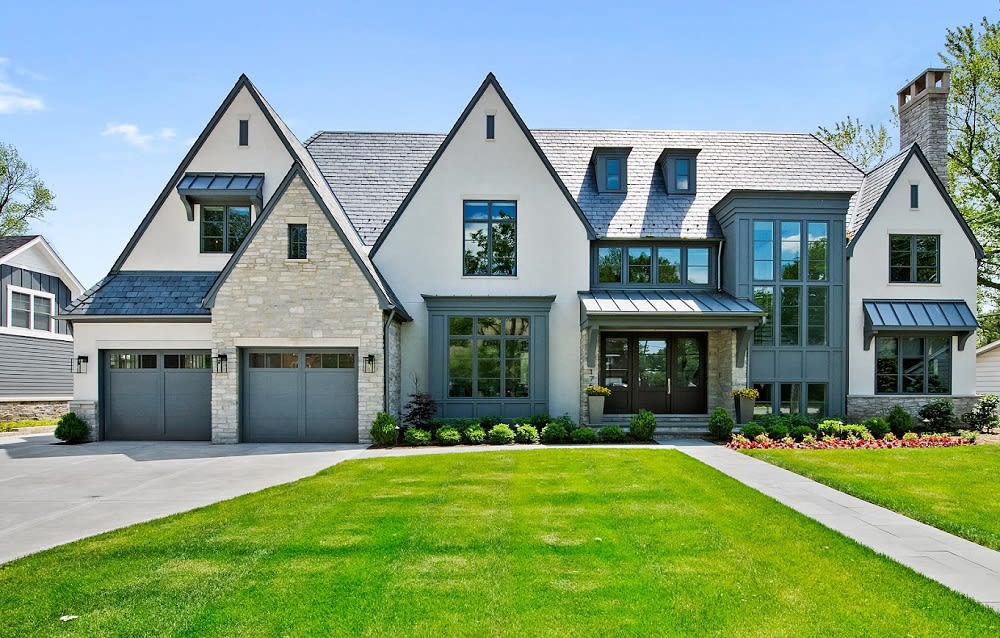 In addition to its many shopping choices, Minneapolis remains a popular city due to its unmatched park system, focus on green living, and world-class dining venues. If you want to experience Minneapolis living, buying a Linden Hills luxury home is the way to go. The local real estate market is currently very competitive, meaning there are more interested buyers than properties listed for sale. Here are some tips to help you land the Linden Hills house of your dreams:
Get pre-approved for a loan. Your offer will be more competitive to discerning sellers when you are already approved for a mortgage. After getting approved, bring your letter with you when you attend showings of Linden Hills luxury homes.


Be ready to make an offer on the spot. Hot homes in Minneapolis can sell for 10% over the listing price and be off the market in just six days. If you think about making an offer, you could easily lose your desired home to a more motivated buyer. Have all of your paperwork in order and bring everyone who has a stake in the decision-making process with you, so you can make a quick offer.


Know what you want - but be flexible. Knowing which neighborhood you want to buy in, how many bedrooms you need, and a checklist of amenities like swimming pools or luxury master baths will help your Linden Hills real estate agent narrow down the homes you'll be most interested in. However, you need to be ready to sacrifice some of the items on your wish list, as a competitive market will make it unlikely to find a home that has everything.


Work with an experienced Linden Hills real estate agent. When you work with an experienced local agent, you can get hooked up with homes that have just hit the market and get guidance in the case of multiple offers or if a bidding war develops. Your agent can also walk you through the closing process and, if you're in the common situation of having to buy and sell homes at the same time, they'll assist you in selling the home you currently own.

Ranked in the top 25 best places to live in the U.S., Minneapolis is the ideal spot for those who want an affordable cost of living paired with world-class amenities. If you're ready to relocate or upgrade your home in the city, reach out to Matt Lill, often cited as the best real estate agent in Minneapolis, for expert guidance.