As cooler temperatures this fall chase Minnesotans inside, now is a good time for homeowners to consider renovations that not only increase the enjoyment and functionality of their homes but add value for when it comes time to sell.

The list of possible renovations is long, so homeowners should carefully consider what projects to undertake, based on cost and the return on investment (ROI).

Among the most popular projects for Linden Hills, real estate is upgraded to the kitchen and bathroom, which can be major or minor, depending on personal tastes, the current condition of those rooms, and ROI.

There are many smaller renovations that you can undertake, such as replacing the front door, replacing or refinishing wood flooring, painting your interior in popular colors, or design techniques such as adding mirrors to rooms to make them look brighter and bigger.

Where to start
It can be a bit overwhelming in trying to decide which renovations are right for your home. There are two starting points to help you make some choices. One is a comprehensive list from Remodeling, which details the average cost of 22 projects and what they add to the resale value of homes.

Its top five projects and ROI are garage door replacement, 93.8%, manufactured stone veneer, 92.1%, a minor kitchen remodel midrange, 72.2%, siding replacement in fiber cement, 69.4%, and window replacement, 69.4%.

Another resource is the National Association of Realtors' 2019 Remodeling Impact Report, which details 20 projects, their costs, and ROI.

This report took two approaches. The first was ranking projects in terms of appeal to buyers. These include complete kitchen renovation, kitchen upgrade, HVAC replacement, and new wood flooring.

The other ranking was in terms of expected value at resale, without regard to price, and they are complete kitchen renovation, kitchen upgrade, HVAC replacement, and a new master suite.

As you can see, there's a lot of similarity in the lists.
Again, what's best for you depends on the condition of your home and the cost. Also, fall might not be the best time to be doing exterior renovations, so it might be best to stick with interior projects at Linden Hills homes for sale.

While some of these projects don't sound glamorous, they can help save money on utility bills by switching to energy-efficient appliances and systems.
While renovations can be time-consuming and disruptive, think about how the finished project will increase the look of your home and the enjoyment you get out of it.
Here's a fun look at a handful of renovations for your Linden Hills real estate.
Bathroom renovations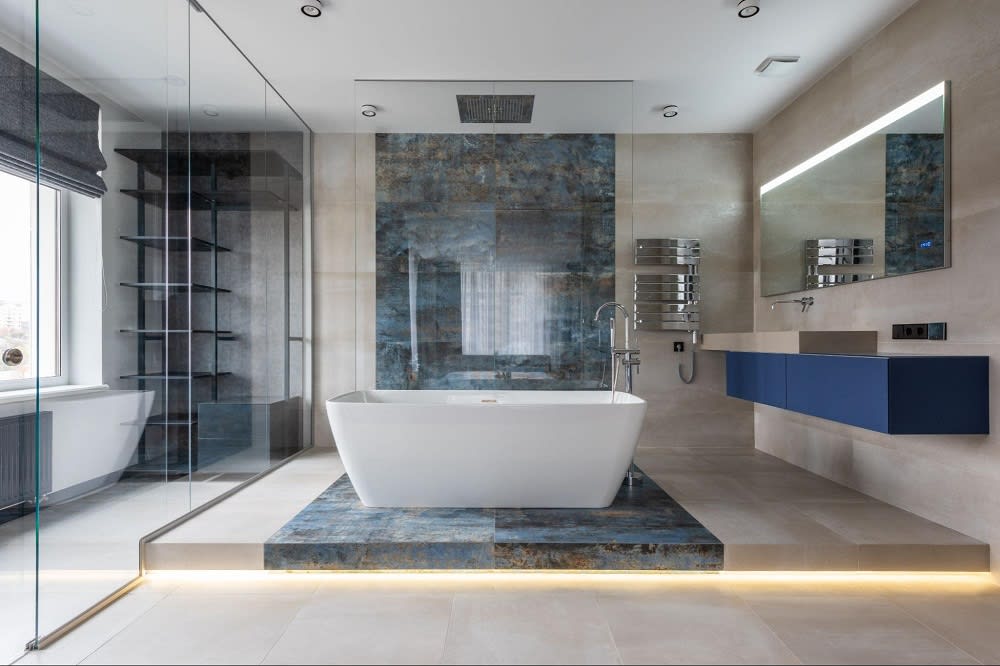 Fall is a great time to finally tackle that bathroom renovation you've wanted to do in Linden Hills Minneapolis. You can give your bathroom a whole new look by brightening the room and updating the fixtures, including the bathtub/shower, as well as the vanity.

If your bathroom seems dark and maybe dingy, there are a number of ways to brighten it. One is to have a larger window installed to let in more natural light. Another way is to replace a dark, older vanity with a white, custom Shaker-style vanity with clean lines.

The highlight of a bathroom renovation could be replacing your boring bathtub with a white, freestanding tub that sits flush to the floor. If your budget allows it, update your shower as well, including re-tiling it with fresh, white tiles.

Finally, replace dark, boring flooring with a brighter material, such as white tiles.

When taken together, these changes will improve both the functionality and look of your bathroom.
Add a sun porch
If you want to make a stronger connection with the outdoors while enjoying your Linden Hills real estate, consider adding an enclosed sun porch with large windows that overlook your backyard or, if you're lucky enough to own waterfront property, enhance your view of the water.

This could be new construction, or it could be built on top of an existing outdoor deck that can only be enjoyed in the summer. By adding an enclosed sun porch with large windows, residents can sit in comfort and enjoy the view for many more months of the year. A four-season sun porch might be beyond your budget, but you could add infrared heaters to make the sun porch usable deep in the fall and starting early in the spring.

During the summer months, open the screened windows to let in the fresh air.
Revive that kitchen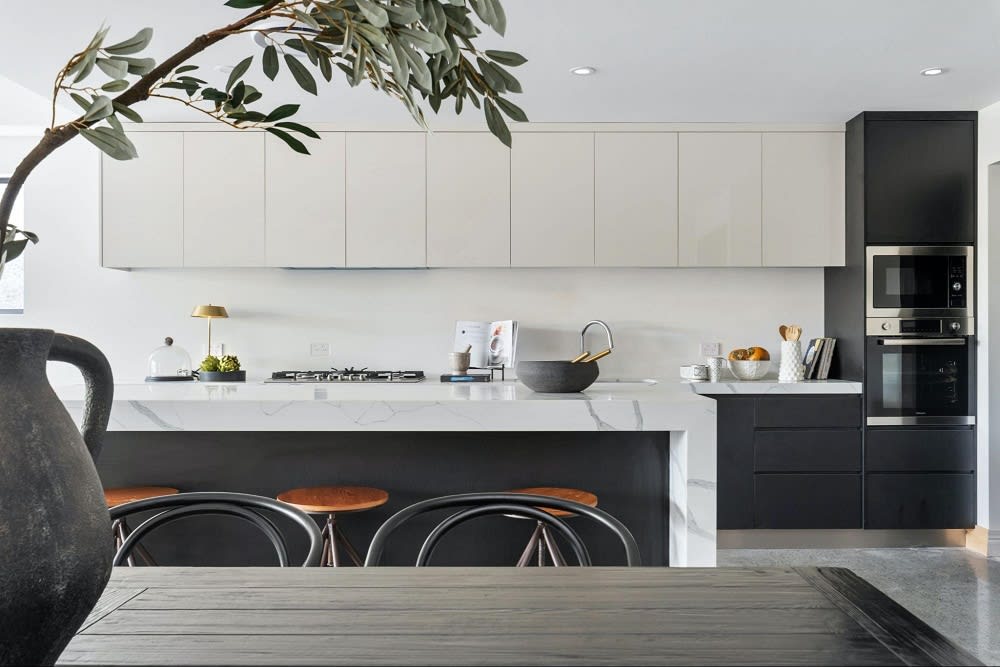 One renovation that can really revitalize your Linden Hills Minneapolis home is a kitchen remodel. Sure, you can go for the gusto and remove a wall to really open up your kitchen, perhaps even allowing you to add an island counter or other feature.

But there are several upgrades you can make that together will add up to a fresh look as well as a more functional, even eco-friendly kitchen.
Rather than replacing your existing cabinets at a big price tag, you can repaint them in a fresh color and replace the hardware in fashionable styles and finishes. Just like that, they look brand new.

Another way to upgrade the look of your kitchen is to replace boring countertops with new ones in different colors and materials. The same goes for appliances. Replace old, energy-inefficient appliances with new ones that are not only energy-efficient but come in attractive finishes such as stainless steel or matte black.

Even adding a backsplash on the wall behind your sink and replacing your faucet with a cutting-edge smart faucet --yes, they even make those--will freshen the look of your kitchen.

Discovered that your current home isn't meeting your needs no matter how many renovations you do? Reach out to trusted Linden Hills real estate agent Matt Lill for expert guidance in finding the next home of your dreams.