If you already own a waterfront home on gorgeous Lake Minnetonka, you know that it needs constant upkeep for your continued enjoyment of the great lifestyle it provides. The hot summers and cold winters can have a big impact on both the house itself as well as your boat dock and any other outdoor features or outbuildings.
If you are planning on getting into the market for Lake Minnetonka homes for sale this year, you need to know going in that these special homes will need more attention and elbow grease than a non-waterfront home. If you are willing to put up the money for such a wonderful home, whether as your primary residence or as a vacation home, you need to make sure to keep your investment
looking sharp and well-maintained
.
Why lakefront homes?
Owning a waterfront home is a special thing for Minnesotans. It is, after all, the Land of 10,000 Lakes. There's no better way to connect with nature than to own a waterfront home. It will provide countless hours of family fun over the years, including boating, swimming, fishing, water skiing, and many other activities. There's also the wonderful view of the water and the peaceful setting that Lake Minnetonka real estate provides. Watching sunrises and sunsets over this big lake west of downtown Minneapolis is priceless.
Keep it clean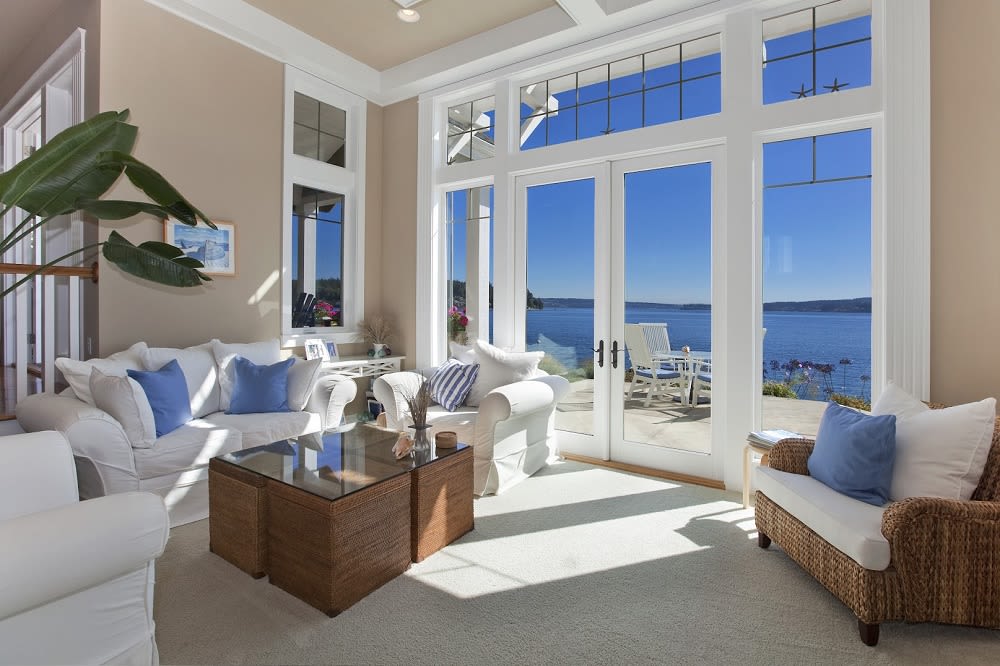 Although most of the action at Lake Minnetonka real estate occurs outside, it's important to keep the interior of your home clean and tidy. Family members may leave wet towels lying around or track in grass and dirt. Keeping the interior clean can help you keep clear of any potential trouble down the road.
Keep an eye on mold
Living on the lakefront naturally exposes your house to lots of water, and the humid summers add moist, warm air to the equation. That can lead to mold and mildew if you don't check your home regularly, particularly under sinks and cabinets and in the basement or crawl spaces. Additionally, any leaks can add to the problem, so have them fixed as soon as you discover them. Be proactive and keep the house properly ventilated. It also helps to use a dehumidifier in the home.
Maintain your dock
If you buy Lake Minnetonka homes for sale because you love boating, then you need to
keep the dock well-maintained
. That means continually inspecting it and keeping it clean. You should power wash the dock at regular intervals to keep it clean and sand it to keep splinters at bay. If you don't feel comfortable power washing it yourself, you can hire a professional to do the job. Your real estate agent or other experts can advise you about how often you will need to add a fresh coat of stain or paint to make your dock look sharp and extend its life. Inspect your dock closely after the spring thaw to make sure it wasn't damaged during the freezing winter months.
Maintain your deck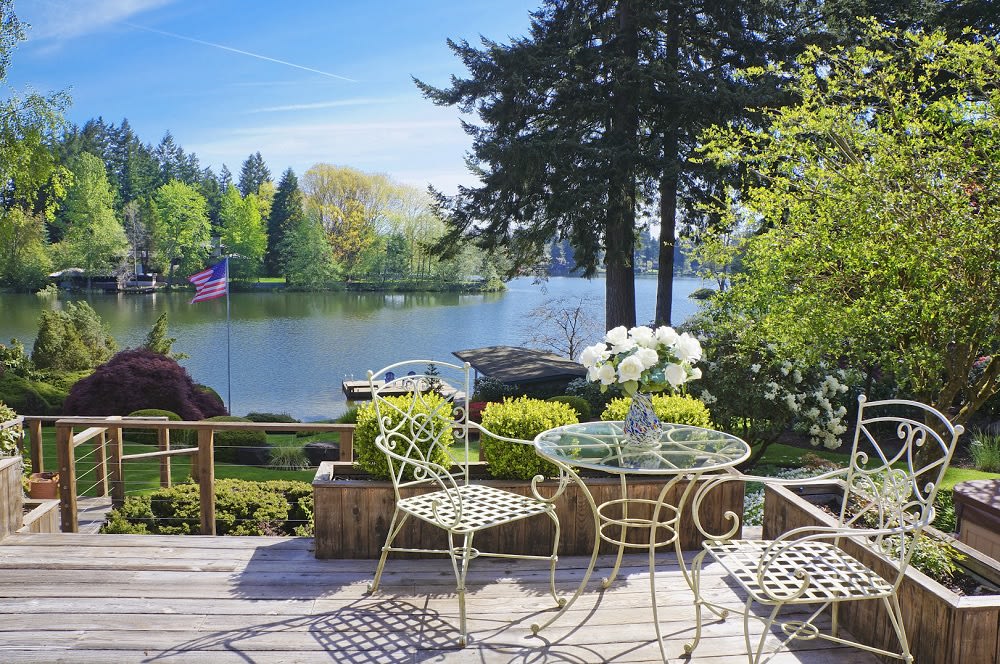 The same is true if you have a wooden deck. Power wash it and check for loose screws or nails. Sand it if there are slivers or rough spots. Keep up with staining or painting to both protect the surface and keep it looking nice.
Keep the patio furniture clean
One of the great joys of owning Lake Minnetonka real estate is relaxing on the deck with a cocktail in hand or regularly eating meals al fresco. That means
keeping your tables, chairs, chaise lounges, and any other furniture
clean and in great shape. Keep the furniture covered when not using it to keep the elements from damaging it. You should also cover your patio furniture when storms blow through on summer days. Properly store it during the winter months so that you will get several seasons of use out of it.
Clear weeds
Another maintenance item that owners of lakefront property might not think of is
clearing weeds from the water
along your shoreline. If left unchecked, underwater weeds can affect the performance of your boat, including getting caught in the propeller and possibly causing damage to your engine. Weeds can also make swimming uncomfortable. Some companies specialize in the removal of aquatic weeds. The cost will be well worth it.
Check the seawall
New owners of Lake Minnetonka homes for sale that have a seawall protecting the house or shoreline need to check it periodically to make sure it isn't deteriorating or starting to lean. Check it after the spring thaw to make sure there aren't any problems.
Keep landscaping trimmed
While it's nice to have trees and bushes as part of your landscaping, keep them trimmed and tidy so that limbs don't break off during summer thunderstorms or winter ice storms and fall on your house. Keeping the foliage in check will also preserve your wonderful water view.
Winterize
If you don't use your lakefront home during the winter or only use it during the holidays, you need to winterize your home to avoid sustaining damage from freezing cold. Learn how to keep your water pipes from freezing by wrapping them in insulation and setting faucets on a slow drip to keep water flowing.
Hire an expert agent to search for Minnetonka homes for sale
The best way to get into Lake Minnetonka homes for sale is to hire a real estate agent who is an expert at handling transactions for waterfront homes. Agents who have years of experience in helping clients get into waterfront homes not only know how to handle the more-complex transactions involved, but they can fill you in on everything you need to know about lake living. They will be able to narrow down properties that match your specific recreation needs and even know what each season is like on the lake.
If you plan to buy or sell Lake Minnetonka real estate in 2022, let
Matt Lill / Partners
put its expertise in waterfront properties to work for you.