Nothing beats a hot day on the lake or a nice walk in a well-shaded park with an ice cream cone in hand. However, you may not traditionally think about these things when you consider Minneapolis Lakes real estate due to Minnesota's northern location.
In fact, Minneapolis is well-known for ice skating, hockey, and chilly winters, so many people do not realize just how many family-friendly activities are in the area for all seasons. Whether you love to be on the water with your family or skating on top of it, consider looking at some
Minneapolis Lakes homes for sale
.
Keep reading for a list of the best activities in the area that are family-friendly and span a range of climates.
Explore the parks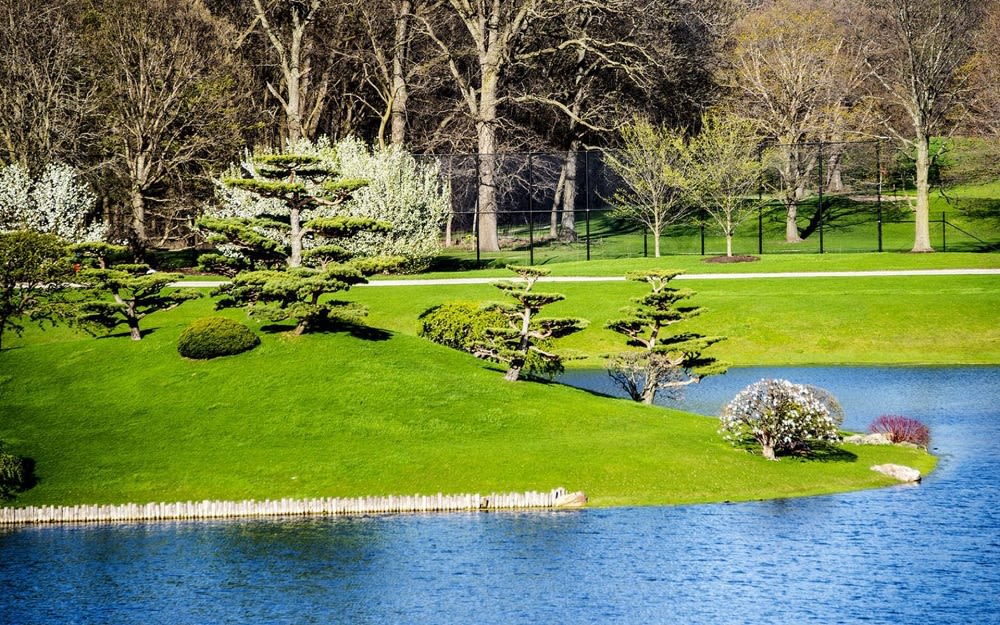 Image courtesy of Wag!, Lake of the Isles Dog Park
Minneapolis has one of the best local park systems in the country. Around 15% of the land in the city is designated as a park, with more than 95% of all residents living within half a mile of one.
While most neighborhoods have their own beautiful parks with the charm and character of each individual area, some of these recreational areas are connected through the
Grand Rounds Scenic Byway
. The Byway connects over 80 miles worth of paths for pets, pedestrians, and bikers around the city.
The Minneapolis Lakes area is known for some of the most beautiful parks in the city, most notably The Lyndale Park Rose Garden, Lake Harriet Bandshell Park, Cedar Lake East Beach, and Lake of the Isles Dog Park. Each park offers bountiful green space for kids to play, dogs to run, and families to enjoy. Some also boast ponds or lakes to fish, feed the ducks, or swim when the weather is warm enough!
Image courtesy of The Lyndale Park Rose Garden
With so many parks, it's easy to forget that Minneapolis is a large city with several million people in its metro area. Luckily, no matter where you are, there is always a garden, some trees, or a trail right around the corner.
Enjoy the food and culture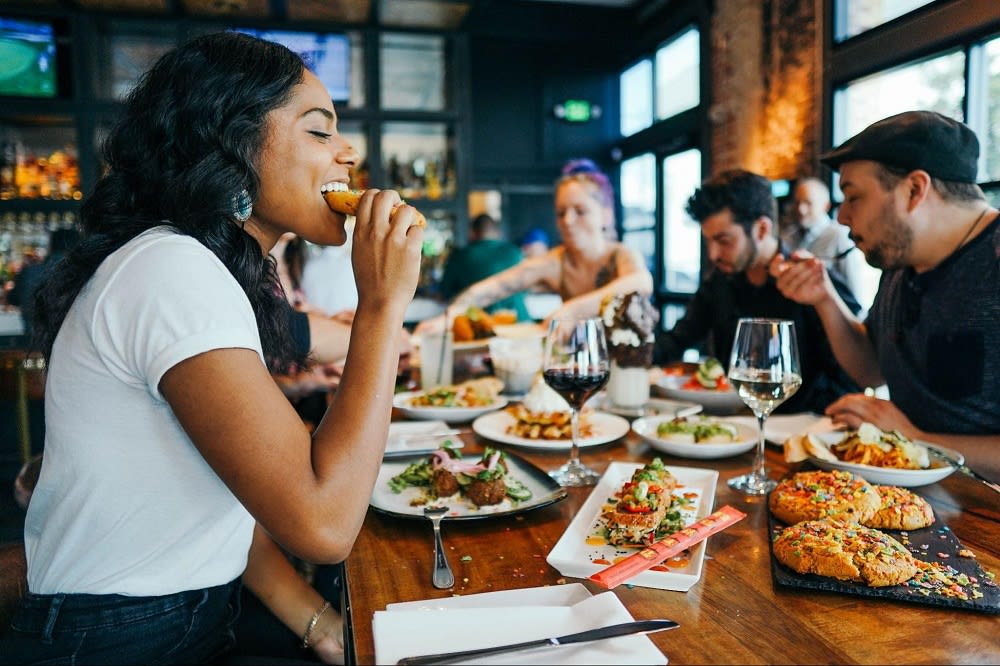 The
James Beard Award
is handed out to the best chefs in the country by area, with Minnesota a part of the Midwest Region. Minneapolis is home to several chefs who have won and others who have been honored by the James Beard Foundation, so it's no surprise that the city is a foodie's paradise, with some of the best cuisines you'll find in the midwest.
Feeling like some coal-fired pizza on a chilly winter night?
Black Sheep
has you covered. Thinking about taking your partner out for a nice anniversary meal?
Spoon and Stable
is one of the best fine dining restaurants in the country.
If you or your children are picky eaters, these neighborhoods are filled to the brim with excellent food. You'll be hard-pressed to live in Minneapolis Lakes real estate and not find an interesting selection of restaurants, bakeries, and local coffee shops nearby.
Not far from the downtown area and just east of where you'll be shopping for
Minneapolis Lakes homes for sale
, you'll find the home of the Minnesota Orchestra, the Walker Art Center, Minneapolis Institute of Art, and several other places to relax, absorb both local and international culture, and entertain your family.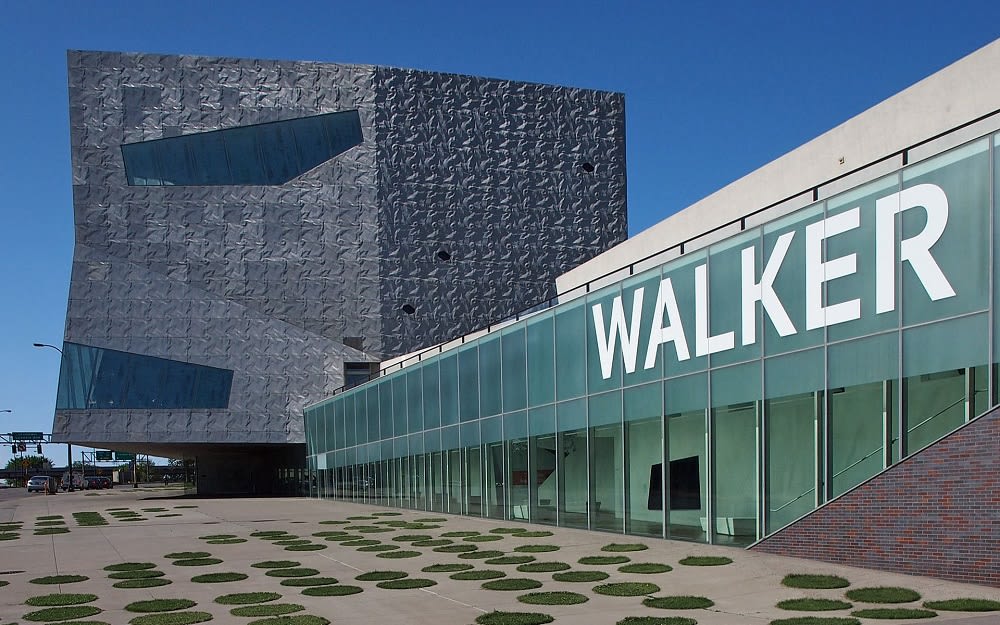 Image courtesy of Wikipedia
While walking from one location to the next, take some time to admire local bridges and other architecture. You can usually find information about individual places on their websites, and acting as a tour guide, both you and your family can explore and learn about your new home and its history.
Attend a sporting event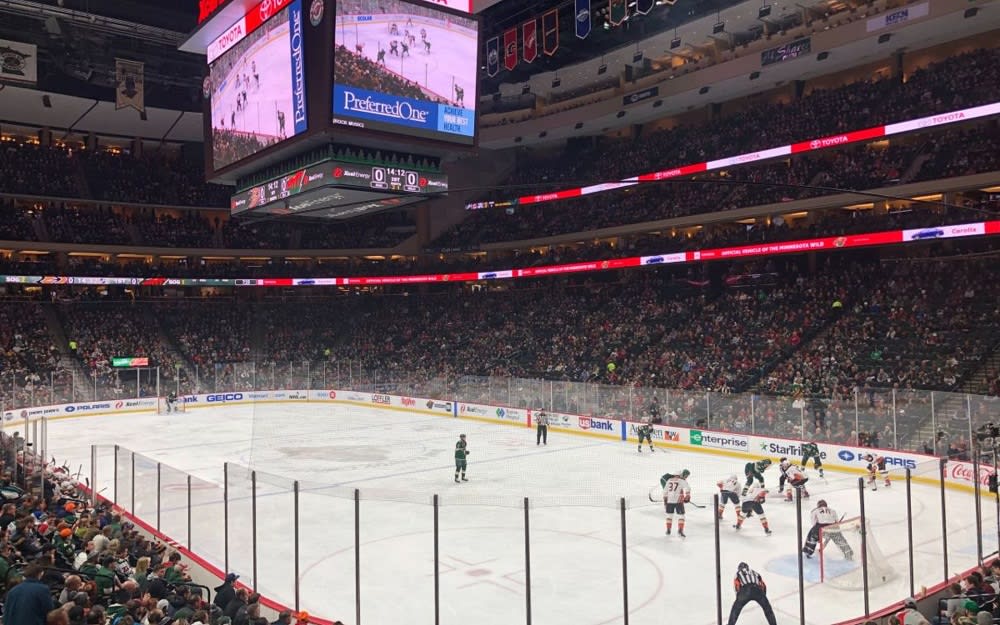 Image courtesy of Bring Me The News, Xcel Energy Center
Minneapolis is a sports city and has a professional team in almost every major sport. Right up the street from many of our art centers and museums are the Target facilities. These arenas are home to most of the city's professional teams, including the WNBA's Lynx and NBA's Timberwolves, which both play at the Target Center, and the MLB's Twins, who play across the street at Target Field. Lastly, a few blocks away is U.S. Bank Stadium, home to the Minnesota Vikings.
St. Paul is Minneapolis' neighboring city, allowing Minneapolis and St. Paul to adopt the joint name of "Twin Cities." This name applies to even more professional sports teams in the area. If you enjoy hockey or Major League Soccer, the NHL's Wild play at the Xcel Energy Center, and the Minnesota United FC play at Allianz Field.
Finally, if Division 1 sports are more your speed, you can find high-level play from the student-athletes at the University of Minnesota. This higher education institution plays against other powerhouse schools such as Penn State, Ohio State, and Michigan in Big 10 conference play.
Shopping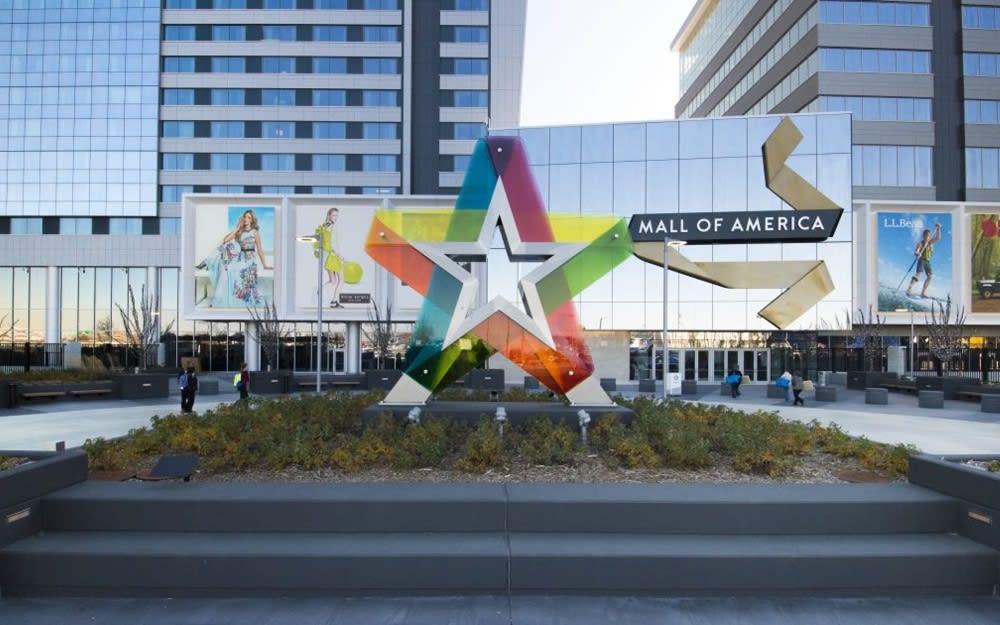 Image courtesy of Meet Minneapolis
Minneapolis Lakes real estate is known for its lakes and parks, but there are plenty of shopping adventures to be had in the area. These neighborhoods are full of boutiques and locally-owned shops. Additionally, a short drive east will take you to
Mall of America
, which is the largest shopping mall in the country; some visitors even compare it to a theme park of commerce rather than a mall.
In fact, kids and adults alike will have a blast at Nickelodeon Universe. It's located inside the mall and has family-friendly rides and characters from all of the popular Nickelodeon TV shows. Also, if your family enjoys mini-golf, they're more than welcome to play the full 18 holes at Moose Mountain.
This mall hosts more than 500 stores, along with several restaurants, bars, and a food court. The area surrounding the mall is also full of hotels, restaurants, and even more shops. This shopping center is a busy place, with nearly 40 million visitors coming to the mall every year.
Not only does Minneapolis Lakes real estate have more to offer in the summer than most lakefront homes, but you'll also be surprised at what you can do in the dead of winter as well. For a large city, there is more than enough peace and quiet to be had for lazy afternoons. Whether you're on the water, on the ice, or on the trails, Minneapolis is the place to be.
Search for Minneapolis Lakes real estate
Ready to start looking for homes in the area? Working with an experienced
local agent like Matt Lill
will help you find a home that meets your needs. Matt will also assist you in making a successful offer on a home, so you can beat your competition. Give him a call today for more information, and he'd be happy to help you start to find the Minneapolis Lakes home of your dreams!