If you're located near the Twin Cities and want to get outside this fall, you'd be hard-pressed to find a better place to do so than Lake Minnetonka. Considered one of the most desirable places to live in Minnesota, Lake Minnetonka comprises 16 interconnecting lakes and draws fishermen, boaters, and sailors to explore over 20 bays and soak in the natural splendor. At over 14,000 acres, the lake is the largest in the Minneapolis metropolitan area.

While it is a popular destination for residents and tourists all year long, autumn is especially beautiful with changing foliage and seasonal events. Keep reading to find the perfect activity for you to enjoy the great outdoors at Lake Minnetonka this fall.


Take the Family to Lake Minnetonka Regional Park
If you're in search of family-friendly activities, look no further than Lake Minnetonka Regional Park. Part of the Three Rivers Park District, this area has a lakeside swimming pond, trails, and a playground, which includes a rock wall, tunnels, ladders, and more. A three-hole disc golf practice area and fishing pier make this the perfect place for family members of all ages to enjoy being outside this fall.
Explore the Minnesota Landscape Arboretum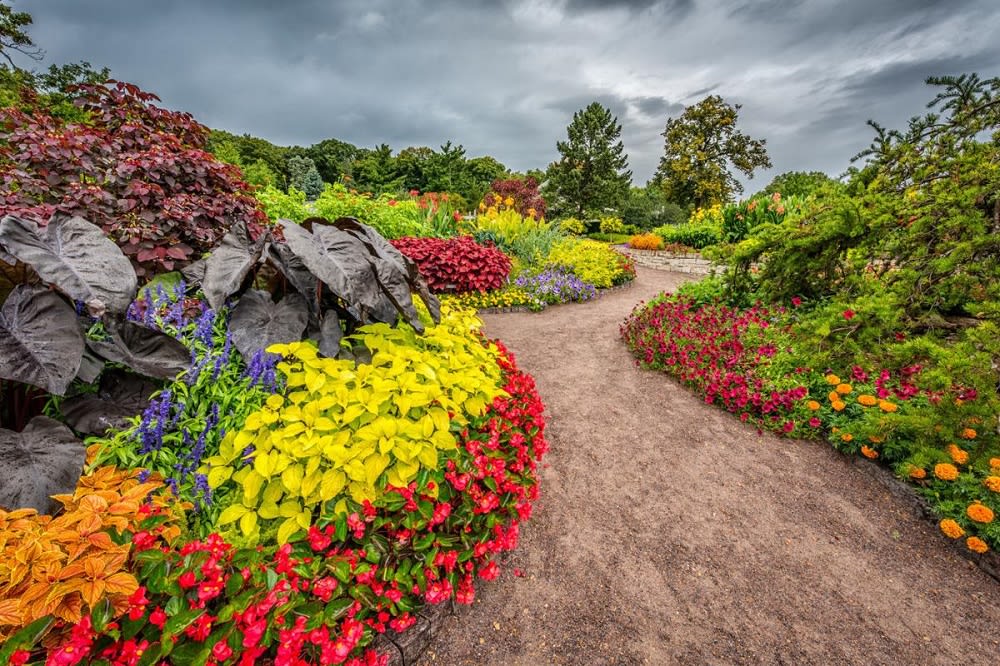 Credit: Minnesota Landscape Arboretum


The Minnesota Landscape Arboretum is a horticultural garden near Lake Minnetonka and is part of the Department of Horticultural Science in the College of Food, Agricultural and Natural Resource Sciences at the University of Minnesota. Founded in 1958, the arboretum has more than 1,200 acres of gardens, trails, and plant collections, making it a great way to learn more about the local nature scene.

People around the country agree: In 2017 and 2019, the Minnesota Landscape Arboretum was named the best botanical garden in North America by USA Today readers. Fall temperatures make it the perfect time to wander the many professional plant displays and take part in some of the many activities planned. Other special features of the arboretum this fall include events like AppleHouse, AppleJam, and the Glass Pumpkin Display. Read on to find out more.
AppleHouse
Opening on August 26 and occurring daily through December 20, you can find freshly picked apples at the AppleHouse. A rotating variety will be available depending on what's in season. Cider, donuts, and pies will also be available. In addition to apple-inspired goods, shoppers at the AppleHouse will be able to purchase mums in August, pumpkins, and gourds in October, and festive holiday gifts and treats starting in November, which means that no matter when you go this fall, you're sure to find something delicious and seasonal to bring home with you!
AppleJam
Mark your calendars: Saturday, September 25 is the third annual AppleJam. This event is perfect for the whole family. Come enjoy an apple-related scavenger hunt, bingo, and live music from the Daisy Dillman Band. Drinks from Excelsior Brewing Co. will also be available in addition to other concessions.
Glass Pumpkin Display
The Glass Pumpkin Patch is one of several events hosted by the Arboretum Auxiliary each fall to support the work of the arboretum. Ten professional glass artists are invited to display their glass pumpkins and demonstrate glass blowing from September 9-12. More than 2,000 glass pumpkins will be on display during this time. Other fall events hosted by the auxiliary include the Fall Harvest Sale (September 24-26) and the Holiday Sale (December 3-5).
Take a Day Trip to Excelsior
Excelsior is a historic resort town on Lake Minnetonka that is a popular choice for day trips, drawing visitors with its small-town charm and many attractions. You can wander the antique shops and grab a cone at the ice cream parlor, or stop by the local farmers' market (open Tuesday afternoons through late September) for fresh produce.

Save the date for special events in Excelsior this fall, such as Art and Apples on the Lake, which will be held September 18-19, and the Christkindlsmarkt, which will be open on November 26, 27, 28, and December 3, 4, and 5. Art and Apples on the Lake is a combination of two events that have historically been separate, but due to the pandemic are being hosted on the same weekend for the first time ever, making this the perfect chance to get the best of both.

Come check out original works by more than 140 juried artists who will gather for the 40th annual art festival, plus all the usual fun that Apple Day -- an Excelsior tradition since 1935 -- has to offer, such as craft booths, apple pie contests, the Happy Apple Kids Corner, and live music. If you're visiting later in the fall, you can check out the Christkindlsmarkt, which is inspired by traditional German Christkindlsmarkt and features fare such as roasted almonds, strudels, and kinder cocoa, a Biergarten, and more, in addition to stalls with traditional and handmade gifts.

No matter when you make your way to Excelsior this fall, you can enjoy a bite to eat at 318 Cafe or Coalition. After fueling up, you may want to spin your wheels by taking a bike ride along the 15.5-mile north corridor of the crushed-limestone Southwest Regional LRT Trail through Excelsior. Of course, there's no better way to follow the ride than by rehydrating at Excelsior Brewing Company, which has seasonal brews on tap that are perfectly fitting for this time of year.
Check Out Big Island Nature Park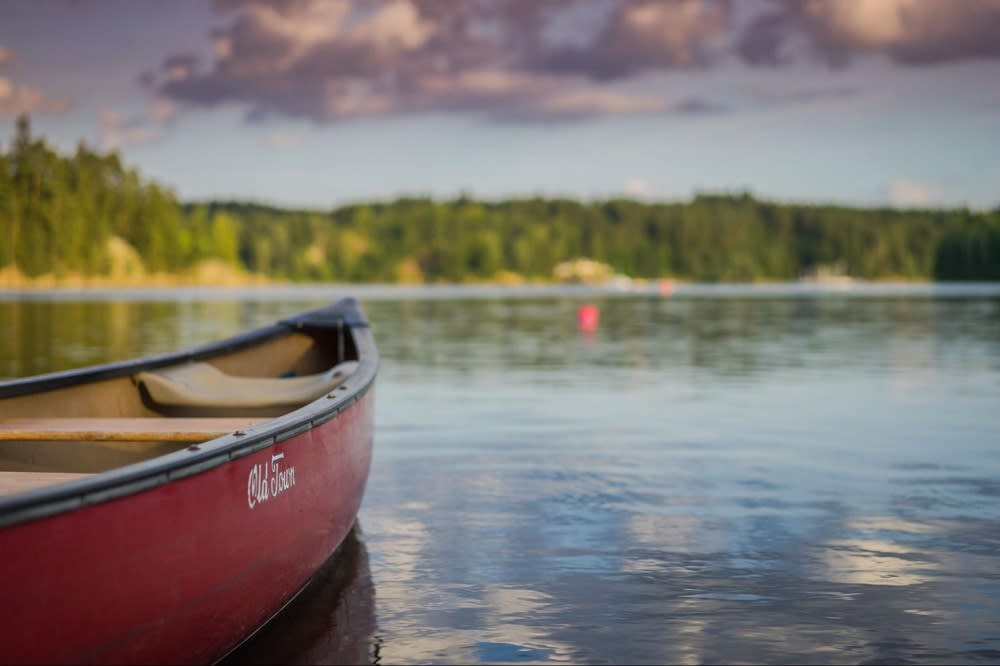 Big Island Nature Park comprises 56 acres on the eastern section of the appropriately named Big Island, which is the largest island on Lake Minnetonka. The park is open to the public as a nature reserve, but it was once home to an amusement park in the early 1900s. Over the years, as other parts of Lake Minnetonka have become more developed, this park has done the reverse: 75 percent of the park is protected by a Conservation Easement with the intent to retain the natural character of the property. If you're a nature lover, you will appreciate those efforts, which are evident in the variety of hiking trails, birds, and wildlife on the island. There is also a dock for fishing, making Big Island Nature Park the perfect place to slow down and take it easy.
Enjoy a Local Beer at Back Channel Brewing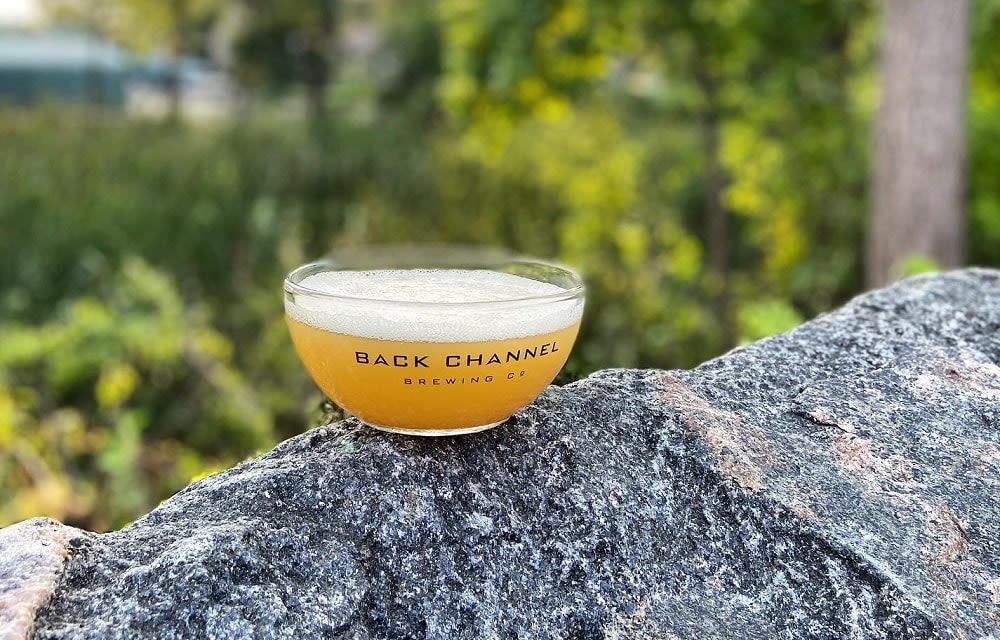 Credit: Back Channel Brewing Facebook

One of the most highly rated spots in town, Back Channel Brewing is the perfect place to quench your thirst this fall! With both indoor and patio seating, you can take advantage of a milder day by sitting outside or cozy up inside later in the season, but keep in mind that it is first come first served. In addition to delicious eats and high-quality drinks, the brewery hosts a variety of events, such as live music, fitness classes, and food markets. You can see what's coming up on their events page. No matter how you get to Back Channel Brewing -- which is reachable by boat or by land -- you'll be glad you came and be happy to return.
Listen to Live Music at Lord Fletcher's Wharf
Credit: Fletcher's Wharf

Lord Fletcher's Wharf is a popular spot to catch local musicians this fall. Established in 1968, this cozy neighborhood spot has become an institution of Lake Minnetonka, serving up comfort food like burgers and beer and with multiple venues on-site for a lake-resort feel. Located on the lakefront, Lord Fletcher's offers gorgeous views any time of year, plus snowmobiling in winter and beach volleyball during warmer seasons. But you can't beat grabbing a bite to eat and a good show! Check out the lineup for upcoming live music events and plan accordingly - Lord Fletcher's Wharf frequently fills to capacity, so reservations are recommended if you have a particular night in mind.
Buy Lake Minnetonka Real Estate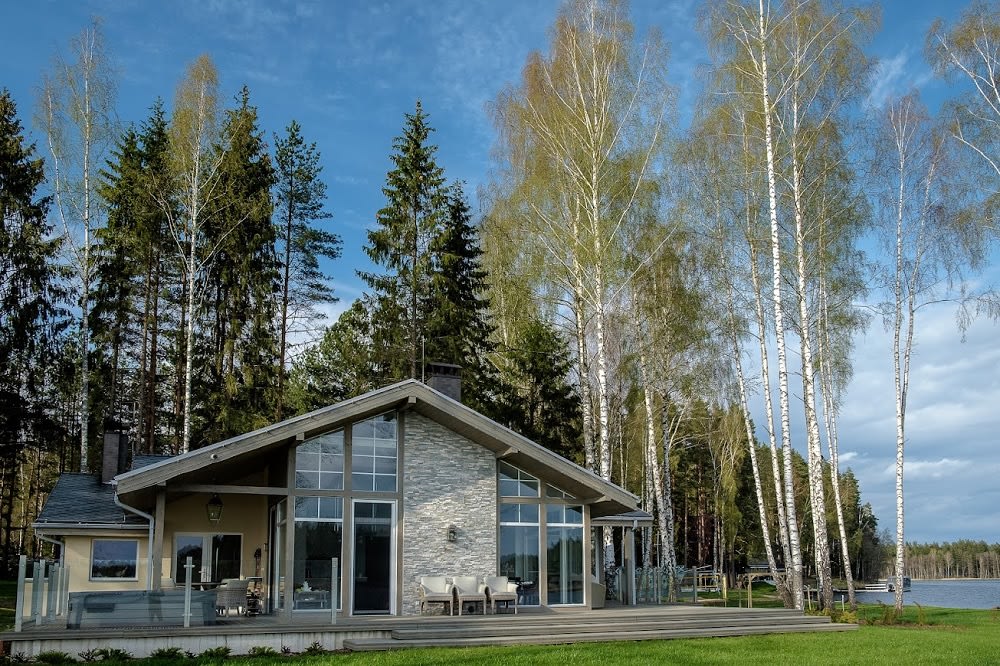 With so much to do and see, Lake Minnetonka is clearly a desirable place to spend time away from -- but still in convenient proximity to -- the hustle and bustle of the Twin Cities. While you are out and about enjoying the many autumn activities, you might happen to see some of the Lake Minnetonka homes for sale. It won't take long before you find yourself daydreaming about owning property in this charming area, whether for a year-round residence or the perfect vacation getaway for years to come.

The good news is that you can make those dreams a reality with Matt Lill / Partners! Built on the principles of simplicity and trust, Matt Lill and his team of realtors have successfully navigated the Lake Minnetonka real estate market to numerous clients' satisfaction.
Find out what Matt Lill / Partners can do for you when you give them a call at (612) 578-8200 to start your search for the perfect Lake Minnetonka property today.

*Header Image Credit: Kruger Images